Orange County Public Schools offering $3500 signing bonus for cafeteria workers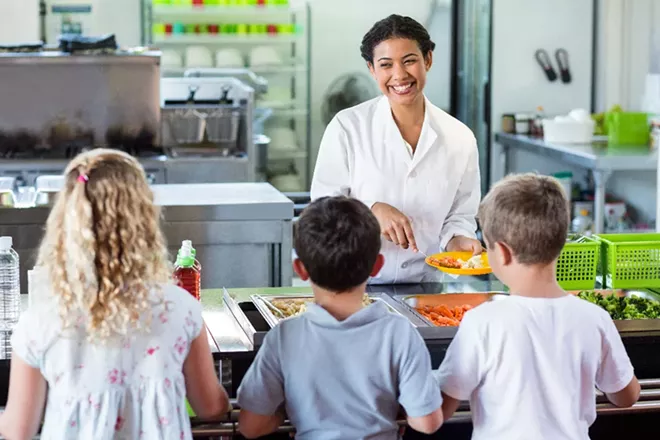 Orange County Public Schools is offering a signing bonus for people who wish to work in the district's cafeterias. Food and Nutrition Services in county schools are seeking new workers and offering up $3500 as incentive to take on the new gig.
The full $3500 will be available to anyone who signs on before October 8. It consists of a $2500 bonus for signing on early and an additional $1000 bonus for signing on before the end of the year. In their announcement, the district stressed the benefits of the position such as nights, weekends, and summers off and state retirement benefits. 





"We're looking for candidates who love working with children and want to have an impact in their lives," said FNS director Lora Gilbert.



The district is looking to hire 150 candidates, starting with a job fair that runs from Wednesday, September 8 to Friday, September 10.



The fair will be held from 9:30 a.m. to 1:30 p.m. daily at the OCPS Food and Nutrition Services office. The address is 8101 Benrus Street.



–
Stay on top of Central Florida news and views with our weekly newsletters, and consider supporting this free publication. Our small but mighty team is working tirelessly to bring you Central Florida news, and every little bit helps.




Source link