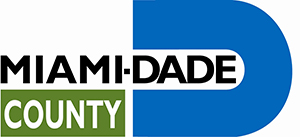 On Thursday, October 19, 2017, the Miami-Dade County Department of Cultural Affairs hosted our second community meeting at the Miami-Dade County Auditorium to provide an update on the Coconut Grove Playhouse project. Led by Michael Spring, Senior Advisor to the Mayor and Director of the Miami-Dade County Department of Cultural Affairs, the meeting provided an update on progress with the design and on the plan to return great theater to the site. The presentation included:
The premiere of a powerful short video providing insight into the current condition of the Playhouse, the need for the planned improvements, and the opportunities that the restored historic front building, new theater building, compatible related development, and pedestrian-friendly public spaces will bring to the Coconut Grove community; and
A presentation by Bernardo Fort-Brescia, Founding Principal of Arquitectonica International Corporation, highlighting the new drawings from the design development phase of the architectural work including renderings of various exterior views throughout the site as well as the interior of the theater, showing how the entire, existing proscenium arch will be re-used for the new theater.
CLICK HERE TO SEE THE VIDEO      CLICK HERE TO SEE PRESENTATION
Project partners present and available to answer questions included:
Jorge L. Hernandez, professor and noted historic preservation architect;
Steven Weinger, Esq., Board Chair and President of GableStage;
Joseph Adler, Producing Artistic Director of GableStage;
Kenneth A. Jessell, Senior Vice President for Finance and Administration and Chief Financial Officer, Florida International University;
Brian Schriner, Dean, College of Communications, Architecture + the Arts, Florida International University;
Joel Murray, Department Chair, Department of Theater, Florida International University; and
Art Noriega, Chief Executive Officer, Miami Parking Authority.
More than 100 citizens attended the meeting. Lieutenant Governor Carlos López-Cantera attended and addressed the audience. Representatives from the offices of City of Miami Commissioner Ken Russell, Senator Jose Javier Rodriguez, and Miami-Dade County Commissioner Xavier Suarez were present as well. 
As in the previous town hall meeting, attendees were invited to remain engaged and to continue to provide feedback, observations and questions directly to the Department now and as the plan continues to evolve. Project updates will be provided periodically through email, social media, and town meetings to keep the public informed and to receive input about this much-anticipated project.
Please note that all earlier updates remain available on this web site and contain more details about the project and its progress. To view a comprehensive list of all the previous updates visit: http://www.miamidadearts.org/coconut-grove-playhouse-updates


Originally published at https://miamidadearts.org/news/october-19th-town-meeting-coconut-grove-playhouse-project