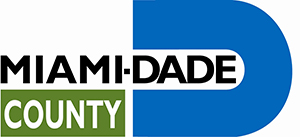 FUNDING FOR ORGANIZATIONS
Miami-Dade County Department of Cultural Affairs
Quarterly Grant Deadlines
Tourist Development Council Grants Program (TDC)
Nikenna Benjamin / [email protected]v
A quarterly program which provides support to significant cultural and/or special events, including sports activities and television/film origination projects that promote Miami-Dade County's appeal as a tourist destination. Activities must be able to stimulate tourism and have significant media impact for Miami-Dade County.
Fourth Quarter
Courtesy Review Deadline: April 10, 2023, 11:59 PM
Application Deadline: April 17, 2023, 11:59 PM
Music Access Miami Mini Grant
Deadline April 21, 2023
The next cycle of 2023 Music Access Miami Mini Grants is now open!
Music Access Miami is presented by The Miami Foundation and aims to bring the transformational power of music education to all youth. With the launch of this series of investments, they will offer capacity building, general operating, and program support for music organizations serving youth and families across Miami-Dade County. For questions contact Courtney Bagans, [email protected].
NEA 2023 Grant Opportunities Now Available
Guidelines and application materials for Grants for Arts Projects (GAP) and  Challenge America  funding are now available on the National Endowment for the Arts' website at  arts.gov/grants. The National Endowment for the Arts supports projects in any part of the nation's 50 states, the District of Columbia, and U.S. jurisdictions.
The NEA encourages activities that rebuild the creative economy and educate the next generation, unite and heal the nation through the arts, and serve the nation's arts field.
Application deadline – July 6, 2023
Application deadline – April 27, 2023
RESOURCES
Florida Humanities Workshop
Thursday, March 30, 2023 at 10 AM
Miami Children's Museum | 980 MacArthur Causeway
Cultural nonprofits and public institutions in Miami-Dade, Broward, and Palm Beach Counties are invited to attend the Florida Humanities Workshop, a free informational funding workshop hosted by statewide grantmaker Florida Humanities.
Florida Humanities Executive Director Dr. Nashid Madyun will share:
An overview of Florida Humanities
The vast array of funding opportunities available, requirements and upcoming deadlines
Examples of local organizations whose programs have received Florida Humanities funding
Tips and tricks of submitting a viable grant application
For 50 years, Florida Humanities has served as the nonprofit, state affiliate of the National Endowment for the Humanities and distributed more than $20 million to cultural organizations, libraries, college and universities and public media for programming that supports its mission: "to preserve, promote, and share the history, literature, cultures, and personal stories that offer Floridians a better understanding of themselves, their communities, and their state."
Visit the website for information. For questions contact Roseanne Smith, 727-873-2018, [email protected].
Coral Gables Cultural Grant FY 2023-2024
Public Workshop – Thursday, April 6, 2023
The City of Coral Gables invites nonprofit organizations to attend a Cultural Grants Workshop/Public Meeting. The workshop will review the annual City of Coral Gables Cultural Grant program for Fiscal Year 2023-2024. 
New incentives have been added!
When: Thursday, April 6, 2023
Time: 02:00 p.m. EST
Where: via Zoom
If joining by phone, find your local number here.
Meeting ID: 821 8724 2381
Please note that attendance at the workshop is mandatory for eligibility.
Important Deadlines:
Eligibility Due by Friday, April 14, 2023 at 5:00 p.m.
Consultations Complete by Friday, April 21, 2023 at 5:00 p.m.
Applications Due Friday on April 28, 2023 at 5:00 p.m.
For more information, visit the Coral Gables' Cultural Grants webpage.
Florida Department of State Division of Arts and Culture
General Program Support & Specific Cultural Project Grant Program
Deadline June 1, 2023 at 5:00 PM
Applications for the Division of Arts and Culture's General Program Support and Specific Cultural Project grant programs for the grant period of July 1, 2024 through June 30, 2025 will open on April 1, 2023.
To help with the grant process, DAC staff will be hosting a series of "How to Apply" webinars in April and May:
April 5, 10:00 AM, How to Apply for General Program Support & Specific Cultural Project
April 6, 10:00 AM, How to Apply for Cultural Facilities Grants
April 12, 2:00 PM, How to Apply for Cultural Facilities Grants
April 13, 2:00 PM, How to Apply for General Program Support & Specific Cultural Project
April 19, 11:30 AM, GPS/SCP Application Criteria – Quality of Offerings
April 26, 11:30 AM, GPS/SCP Application Criteria – Impact
May 3, 11:30 AM, GPS/SCP Application Criteria – Track Record
Visit here for more information and to register for a webinar.
Be Listed in the Cultural Resource Directory
The new Miami-Dade Cultural Resource Directory online connect arts organizations and the public, serving as a searchable database with listings of potential cultural partners as well as listing important resources, such as local arts funders, art-centric businesses and service organizations to support the cultural community. The powerful tool also enables cultural organizations to catalogue and promote themselves, their organizations or facilities and informs the general public, visitors and audiences as to the wide range of cultural activities available to them in Miami-Dade County. Submit a listing to be included here.
Call for Grant Panelists!
The Miami-Dade County Department of Cultural Affairs invites members of the community to apply to serve as a grant panelist. We are seeking individuals interested in volunteering their time to review applications for cultural grants funding from Miami-Dade County, through the Cultural Affairs Council and administered by the Department of Cultural Affairs. Each year the Department of Cultural Affairs relies on the services of many volunteer panelists, who review and evaluate grant applications and make funding recommendations. Panelists play a key role and help maintain a fair and open process and assist in the continuous development of Miami-Dade County's artistic and cultural communities by bringing their expertise to the panel review process. Panels are comprised of artists, arts-related professionals, educators, community members, business leaders and others with current or prior active involvement in the arts. Many panelists are arts professionals who are qualified by their activities, training, skills, and/or experience in one or more art forms; however, we equally welcome arts enthusiasts, advocates, and supporters to apply. Click here for more information and to fill out the Grant Panelist Nomination Form online.


Originally published at https://miamidadearts.org/news/news-use-march-29-2023