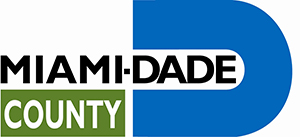 Coronavirus Aid, Relief, and Economic Security (CARES) Act Grants Program
Deadline: TOMORROW, April 22, 2020
The National Endowment for the Arts (NEA) released the CARES Act Guidelines for grants to arts organizations to preserve artistic and administrative jobs and to cover facilities costs, such as rent and utilities. Awards will fund nonprofit arts organizations across the country to help these entities and their employees endure the economic hardships caused by the forced closure of their operations due to the spread of COVID-19. There is a quick turn-around on the application process with requests due on April 22, 2020.
This program will be carried out through one-time grants to eligible nonprofit organizations to support:
• Salary support, full or partial, for one or more positions that are critical to an organization's artistic mission.
• Fees for artists and/or contractual personnel to maintain or expand the period during which such persons would be engaged.
• Facilities costs such as rent and utilities.
Click here to view the NEA's CARES Act Grants Program Guidelines and Apply Today.
GMCVB Coffee & Conversation: Cultural Tourism
TOMORROW: April 22, 2020 at 10:00 AM   
Join GMCVB Director of Cultural Tourism, John Copeland, as he shares this new resource – Virtual Miami – and learn how to creatively stay connected and we can all  be involved – as participants and contributors – to our destination's unique experiences.  Highlights of the program include quick access to virtual experiences, along with live webcams and virtual tours of Miami's world-class museums, attractions, national parks, beaches and more.
Who should participate: attractions, arts & culture organizations, event planners, and businesses with virtual programs. Registration is limited to the first 50 registrants.
Virtual meeting details will be sent via email once participant registration is confirmed.
Virtual Miami is presented in Partnership with the Miami-Dade County Department of Cultural Affairs.  Click here to register.
MAMP Sessions for Miami's Arts Community
The Arts & Business Council is hosting small group sessions on Zoom, featuring a business expert with vital information to support the arts & non-profit industry in Miami-Dade County. Limited to just 10 attendees, these valuable conversations will feature a presentation on relevant best practices and Q&A sessions with an expert. 
Strategies for Social Distancing 2.0
April 23, 2020 at 10 AM
 
Annette Malkin, Founder of Culturewise Collective, discusses strategies for arts groups and small businesses in preparation for Social Distancing 2.0: Adjusting to our new reality for the foreseeable future.  Click to register.
Marketing Virtual Arts Through Cultural Tourism
April 30, 2020 at 10 AM
John Copeland, Director of Cultural Tourism, Greater Miami Convention & Visitors Bureau, Posting Virtual Activations with the Greater Miami Convention & Visitors Bureau for maximum impact and audience development.  Click here to register.
MAMP Lab 3 – Leveraging Virtual Arts
April 28, 2020 – 9:30 – 11:30 AM
 
Virtual arts experiences are keeping the arts alive during COVID-19. Attend the virtual MAMP Lab 3 to learn how to engage and inspire your audience with standout digital experiences during social distancing. Take a deep dive into how to reach new arts enthusiasts, grow your outreach and increase visibility with memorable speakers, enhanced Q & A and group discussion. Participate in the webinar from the comfort of your home or office. Virtual lab ticket price is $25. Register at https://www.artsbizmiami.org/events.


Originally published at https://miamidadearts.org/news/news-use-april-21-2020