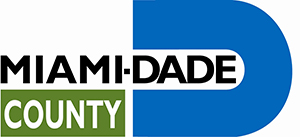 Miami-Dade County Department of Cultural Affairs launches Arts Resilient 305 website with online resources and opportunities
On its 50th anniversary, join us in celebrating Earth Day! Especially today and during these COVID-times, one thing is clearer than ever to us at the Miami-Dade County Department of Cultural Affairs and Cultural Affairs Council: we all share this fragile planet and we have a collective responsibility for its and our health. Consequently, we are proud to be launching our Arts Resilient 305 initiative's website, www.artsresilient305.org,  to promote advocacy and programs at the broad and critically important intersection of the arts and the earth. Working closely with the Miami-Dade County Office of Resilience, the Department of Cultural Affairs' initiative aims to increase awareness about the importance of addressing climate change and sea level rise.
Miami-Dade Cultural Affairs Council Chair Xavier Cortada stated, "Our artists, cultural organizations and audiences never give up. We are ready to contribute our determination and creativity to the critically important challenges of our time – whether it is prevailing over a pandemic or rescuing the planet. Ours is a vision of collective hope and imagination."
The website is a resource where organizations can find best practices and creative solutions to help advance resiliency for planet earth. It also features major components of the Department's new program including:
This section which will help you find opportunities for action and advocacy at the local, state, federal and international levels. Individuals and organizations can sign up to receive EARTH: Creative Solutions for Miami-Dade  a newsletter with curated information, opportunities and timely news items regarding the arts and climate change.
Here arts organizations can become partners in this important work and help increase awareness of the importance of resiliency and climate change by downloading the comprehensive social media kit, complete with graphics and suggested posts found in this section.
To support the cultural community and recognize the work already happening, the Miami-Dade County Department of Cultural Affairs will be making future announcements about the Resilient Arts Prizes to highlight local models and best practices for arts organizations and individual artists in Miami-Dade County.
We realize that our lives are focused now on getting through the COVID-19 pandemic. There can be no delay in finding creative ways to ensure that our both cultural life and our planet survive and thrive. From now on, every day is Earth Day!
Questions? Contact your grants administrator regarding the new initiative and programs. You can find a staff directory here.
Sign up for the newsletter here.


Originally published at https://miamidadearts.org/news/new-arts-resilient-305-website-online-resources-earth-day-and-beyond