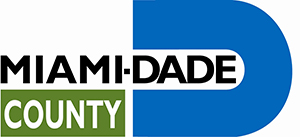 Virtual Event via Zoom
Looking to build partnerships with corporations? Excited about curated networking opportunities?  Interested in developing your board? Want to hone your marketing skills? Come meet the Arts & Business Council of Miami team to discover programs for leadership training, audience development, volunteer recruitment, workshops, forums, curated outreach and networking events.
Join the Miami Emerging Arts Leaders for an information session with Laura Bruney, President & CEO; Renee Pesci, Executive Director; and Heaven Jones, Outreach Manager. They will highlight their 
innovative programs and services available to artists, creatives, nonprofit arts managers and cultural executives. For over 35 years, the Arts & Business Council of Miami has led the movement to build a sustainable cultural ecosystem through capacity building programs to empower and by advancing high-impact partnerships between business, entrepreneurs and the arts. As Miami's only organization that leverages the arts for economic vitality, we provide meaningful engagement opportunities to inspire employees, stimulate innovation and foster creativity. 
All are welcome as Laura, Renee, and Heaven share resources, tips and opportunities that will help you grow professionally, develop your creative work and access valuable services. The session will be followed by a Q&A.
Tuesday, August 22, 2023 at 2 PM ET
(Free event on Zoom)
Hosted by the Miami Emerging Arts Leaders, a program of the Miami-Dade County Department of Cultural Affairs, with support from the Arts and Business Council of Miami and the Greater Miami Convention and Visitors Bureau.
The Miami Emerging Arts Leaders is an initiative of the Miami-Dade County Department of Cultural Affairs to identify and cultivate the next generation of diverse arts leaders in our community. The Miami Emerging Arts Leaders provides networking and resource sharing opportunities to encourage diverse, young/new arts administrators to explore professional development issues and opportunities. All arts professionals are welcome. Find out about upcoming events by subscribing to the email newsletter: www.miamidadearts.org.


Originally published at https://miamidadearts.org/news/miami-emerging-arts-leaders-arts-mean-business-learn-how-arts-business-council-miami-can-help