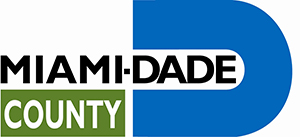 The Miami-Dade Tourist Development Council is soliciting nominations to fill three vacancies on the board. Individuals meeting the qualifications and interested in the vacancies should submit a cover letter and resume to the Miami-Dade County Department of Cultural Affairs, 111 N.W. 1st Street, Suite 625, Miami, FL 33128; via fax (305) 375-3068 or via email at [email protected] by the submission deadline of Sunday, December 15, 2019 at 4:00 p.m.
Nominees must be qualified electors of Miami-Dade County and may not be members of another county board and must have one of the following qualifications: be an owner or operator of motels, hotels, or other tourist accommodations subject to the tourist development tax in Miami-Dade County; or be involved in the tourist industry and have demonstrated an interest in tourist development.
The Tourist Development Council (TDC) provides support to promote Miami-Dade County's appeal as a tourist destination by sponsoring tourist-oriented cultural and special events. The TDC is a nine-member volunteer advisory board established by Florida-Statute that meets four times annually to review and make funding recommendations to the Miami-Dade County Mayor and Board of County Commissioners.
The TDC works in partnership with other tourism-promoting agencies, including the Greater Miami Convention & Visitors Bureau. The Department of Cultural Affairs serves as staff to the TDC and helps to manage the Tourist Development Council Grants Program that offers funding support on a competitive basis to eligible tourism-oriented events and projects.
For information about the TDC program contact the Miami-Dade County Department of Cultural Affairs at (305) 375-4634 or click here.
It is the policy of Miami-Dade County to comply with all of the requirements of the Americans with Disabilities Act. To request materials in accessible format, sign language interpreters, and/or any accommodation to participate in any Miami-Dade County Department of Cultural Affairs program or meeting, please contact Francine Andersen at 305-375-4634 [email protected] at least five days in advance to initiate your request. TTY users may also call 711 (Florida Relay Service).


Originally published at https://miamidadearts.org/news/miami-dade-tourist-development-council-solicits-nominations-fill-board-vacancies-0