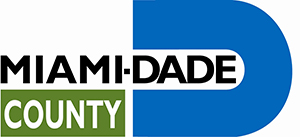 Learn How to Apply for Cultural Grants
Are you looking for funding for your cultural project? Join us on Thursday, July 21st at 2 PM on Zoom for an informational session on how to access Miami-Dade County grants for cultural activities. 
Miami-Dade County Department of Cultural Affairs –  Grants Programs
Depatman Afé Kiltirél Konte Miami-Dade –  Pwogram Sibvansyon
El Departamento de Asuntos Culturales del Condado de Miami-Dade –  Programas de Asistencia Económica
Cultural Grants Workshop for Arts Groups, Artists and Nonprofit Community Organizations on Zoom
Thursday, July 21st at 2 PM on Zoom
Virtual Event Via Zoom
DOWNLOAD PRESENTATION SLIDES HERE.
Arts groups, cultural organizations, community nonprofit organizations, individual artists and artist collectives are invited to attend this free workshop about Miami-Dade County's cultural grants programs. Learn how to apply for arts funding and which grants programs may be the right fit for your cultural project.
Cultural Affairs staff will provide information about the competitive funding opportunities for nonprofit arts groups and artists as well as other helpful resources available for the cultural community.
Art projects that are especially encouraged include those:
with a strong community involvement;
with an outreach component that promotes inclusion and equitable access to the arts;
with a focus on delivering cultural services to underserved populations and/or under-resourced neighborhoods;
that have the potential to generate tourism;
that are particularly sensitive to the needs of indigenous cultural activities;
that are encouraging the preservation of heritage, traditions and culture: and,
where social service organizations and cultural groups are developing collaborative intervention projects using the arts.
There will be an interactive Q & A session following the workshop presentation. Questions will be addressed in English, Spanish, or Haitian Creole. ADA/accessible accommodations are available.
Pou plis enfomasyon, [email protected]. Mèsi.
For more information, [email protected]. Thank you.
Para más información, [email protected]. Gracias.


Originally published at https://miamidadearts.org/news/learn-how-apply-cultural-grants-workshop-721