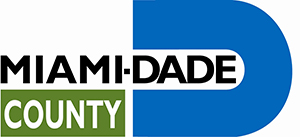 The Dade Heritage Trust Board of Directors has voted to support the plan developed by Miami-Dade County and Florida International University for the Coconut Grove Playhouse site. Jorge L. Hernandez, the Coconut Grove Playhouse project's noted historic preservation architect, provided an overview at the Trust's meeting on January 23, 2019. The design features the complete restoration of the 1927 Kiehnel & Elliott historic front building; the creation of a 300-seat, state-of-the art theater, incorporating the remaining historic elements from the existing auditorium space; and a site plan with a plaza, pedestrian promenade, garage, pocket park, and lush landscaping.
Founded in 1972, Dade Heritage Trust is the leading organization committed to preserving Miami-Dade County's architectural, environmental and cultural heritage. The approval by Dade Heritage Trust's board supports the action taken by the City of Miami Historic and Environmental Preservation Board (HEPB), which reviewed the master plan concept for the Coconut Grove Playhouse project and voted affirmatively to issue a Certificate of Appropriateness for the master plan on April 4, 2017.
To view a comprehensive list of all the previous updates visit: http://miamidadearts.org/coconut-grove-playhouse-updates. Please note that all earlier updates remain available on this web site and contain more details about the project and its progress.


Originally published at https://miamidadearts.org/news/dade-heritage-trust-votes-support-county-fiu-plan-coconut-grove-playhouse