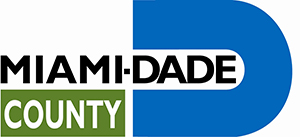 On November 30, 2017, a town hall meeting organized by County Commissioner Xavier Suarez, City of Miami Commissioner Ken Russell, and Lieutenant Governor Carlos Lopez-Cantera was held at City of Miami City Hall to discuss the Coconut Grove Playhouse. The majority of the speakers providing public input spoke in favor of the County's plan that has been authorized by the Board of County Commissioners, Florida International University Board of Trustees, and the State of Florida Cabinet and Governor. The approved plan involves saving and restoring the historic architecture of the Playhouse and its iconic front building, designing a state-of-the-art, 300-seat theater to be operated and programmed by GableStage, an award-winning theater company, and collaborating on educational programs with Florida International University.
Mayor Carlos Gimenez urged the conveners and the public to support the County's plan. Mayor Gimenez stated, "You have my commitment – you have always had my commitment – for us to get this project done together. I need your commitment to put aside more speculation and delay, and work with us as real partners. We can restore this landmark place back to its 1927 architectural glory. We can work with our partners, FIU and our schools, to introduce kids and families, in the West Grove and beyond, to great performances and life-changing educational opportunities. We can bring back great theater to the Grove. And we must do this without any more delay."
On December 1, 2017, Mayor Gimenez issued a progress report on the Coconut Grove Playhouse which can be viewed by following this link: http://www.miamidade.gov/mayor-memo/12.01.17-Coconut-Grove-Playhouse-Progress-Report.pdf.
This report contains "Frequently Asked Questions (FAQs)" designed to provide real facts about the Coconut Grove Playhouse project and its partners. The FAQs will remain on the Department of Cultural Affairs website and can be seen here.
Please note that all earlier updates remain available on this web site and contain more details about the project and its progress. To view a comprehensive list of all the previous updates visit: http://www.miamidadearts.org/coconut-grove-playhouse-updates


Originally published at https://miamidadearts.org/news/coconut-grove-playhouse-progress-report-and-faqs