Managing Stress a Must in Lauderhill Amid Rise in Serious Diagnosis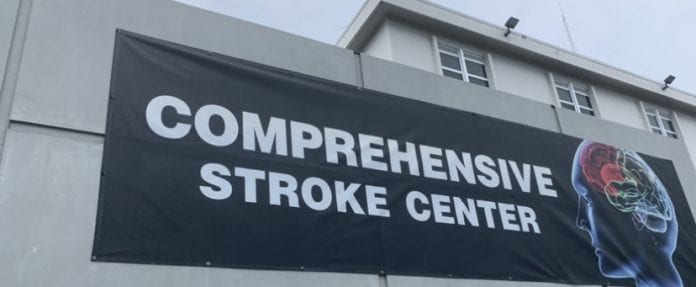 Stress unmanaged may contribute to many serious illness such as hypertension, that can lead to strokes, which of recent have been appearing at younger and younger age one ER nurse at Florida Medical Center, a community hospital located in Lauderhill, FL, one of the most highly Haitian populated areas in Fort Lauderdale, Florida, contributed.
Populated with just under 72,000 residence, most from all over the world. Trends are being noticed in the ER at FMC, Florida Medical Center in hypertensive crisis, CVA's, Cerebral Vascular Accidents , Gunshot wounds,-GSW and sickle cell crisis, most of which are closely related to the African American population as they are more prone to these diseases. Especially if they live in poor conditions, are poorly educated and or with minimal access to healthcare.
As a healthcare clinician I know all too well the pressures of caring for the critically ill while attempting to balance home life soon to develop hypertension at a young age, which would later cause a complicated childbirth nearly causing my death.
As we reopen, post-COVID-19, our healthcare clinicians must be prepared to care for self. Physicians, Physician Assist's, Registered nurses gathered to share how they managed their stress.
Dr. Sheehan, FMC ER Doctor shared that he meditates, a practice by many to manage exercise deep breathing while focusing on a particular object in the mind to become mentally clear. Clinicians from all over the world staff the ER at Florida medical center, giving FMC the opportunity to have broader view of how medicine is seen and what constitutes being ill to different cultures. This will help to better guide the care to a more compliant outcome.
Clear that stress is contributing to the increased GSW/Cerebral Vascular Accidents and Sickle cell crisis that have been presenting of late based on the input of the ER nurses.
An immediate plan of action has been made. To educate community to drink as much water as possible and have a community health fair to inform, empower and rescue this community in crisis from the disease of ignorance as to how the health system works.
In the meantime, I suggest water, water, water, lots of exercise, plan your day, stay organized as not to allow things to pile up and cause additional stress. Sleep deprivation causing excessive daytime sleepiness and reduced concentration that, may slower thinking and cause mood changes.
There is nothing more uncomfortable than not feeling at ease, let's not let that
happen.
Advertisement