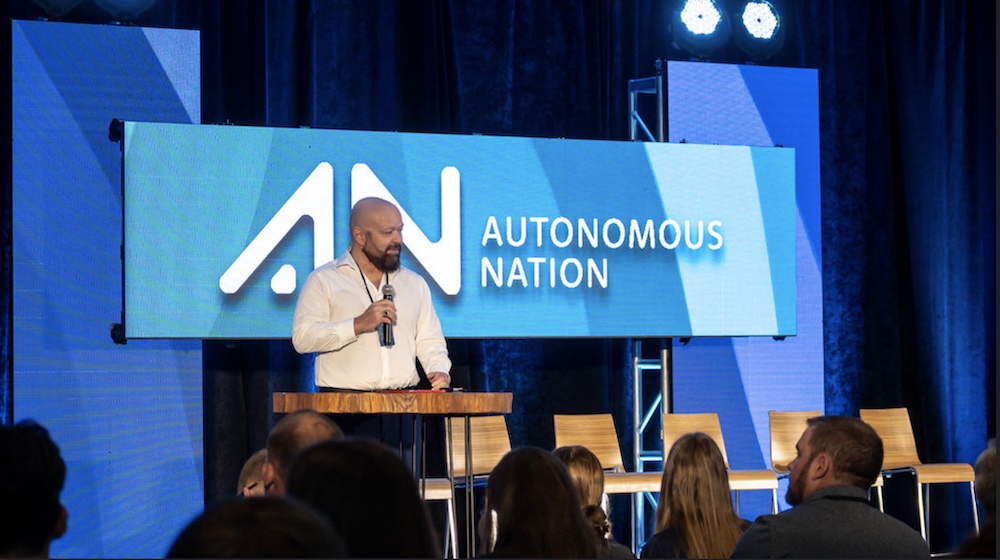 At a regional conference of autonomous farming and vehicle innovation and with Senator John Hoeven and George Rumford, director of the Department of Defense TRMC, as a fellow speakers, the Edison Aerospace CEO Gene Avakyan presented a plan to help revolutionize the green agriculture spray industry.
September 7, 2022 – Fargo, North Dakota – Gene Avakyan, CEO of Edison Aerospace, raised a vital issue in green agriculture business – that solutions must address existing customer pain points and not be solutions in search of problems to solve. Business, like human activities, must be sustainable and not a drain on public funds, as human activity should be sustainable within its environment. Green agriculture is key to making Ag such a sustainable human activity.
Edison is poised to move Agriculture toward greater renewable energy use with less dependence on oil and a reduced cost of providing a vital service to farms of many sizes.
"The big question is – how do we create the next Ag evolution to feed still more people in this cycle of technology racing ahead of an approaching tidal wave of population growth? How do we do this sustainably?", asked Gene. The solution he proposed was simple yet elegant and addressed a real need in the marketplace that could be filled with a green agriculture conversion of fossil-fueled aircraft currently in use. This one change, according to him, accomplish a reduction of 125 million gallons of fuel being burned in US agricultural aviation as well as about 10 pilots' lives lost annually.
In answer to questions of how exactly the United States can bring about the conversion to green agriculture, Gene answered that "Today's electric storage technology is more than adequate to begin implementing conversions of yesterday's technology into tomorrow's solution for agriculture". Edison Aerospace use cases include crop spray aircraft, crop seeders, and ground-based vehicles. "Farm machinery, namely all-purpose tractors that currently burn diesel fuel, requires two key components for function – high-torque motors and gearboxes to get the torque to the driving wheels and enough weight to allow them to maintain traction and pull their loads. Electric vehicles are the natural answer to this ground-based green agriculture evolution, then, as they can easily surpass diesels in torque and have to carry fairly heavy battery packs that, correctly distributed, will benefit the overall function", added Gene.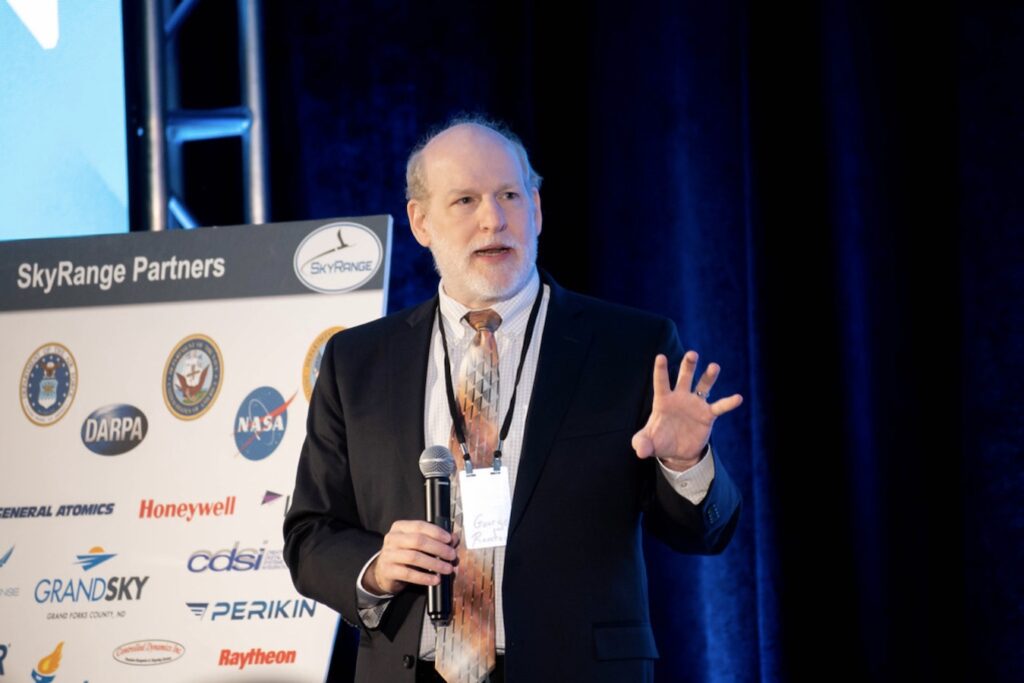 Although Edison Aerospace is not going after a ground-based conversion to green agriculture in the form of Tesla-like tractors yet, their single-minded goal is the conversion of agricultural aviation. To this end the company has secured a provisional patent and designed an aircraft that is ready to be produced. Presently, this promising green agriculture startup is in the testing stages of the flight control system and optimizing their design further.
Edison Aerospace plans to have a prototype flying in the Spring of 2023 and welcomes new agriculture and technology industry partners as they move into the final stages of R&D. The company leadership is eager to partner with others who have a similar vision for the future of green agriculture and business.
What also features prominently in the plans of Edison Aerospace is the involvement of the younger generation in technology and agriculture. To this end the company has a close cooperation established with leading technological and agricultural universities in North Dakota, namely University of North Dakota and North Dakota State University, each a leader in their distinct specialties. As Gene has said, "There is a concentration of talent in North Dakota, in NDSU and UND, that has hands-on learning experience and the desire to be part of a solution to a problem. We plan to hire and base our operations on engineering and agricultural interns from these universities, to make them the backbone of our growth."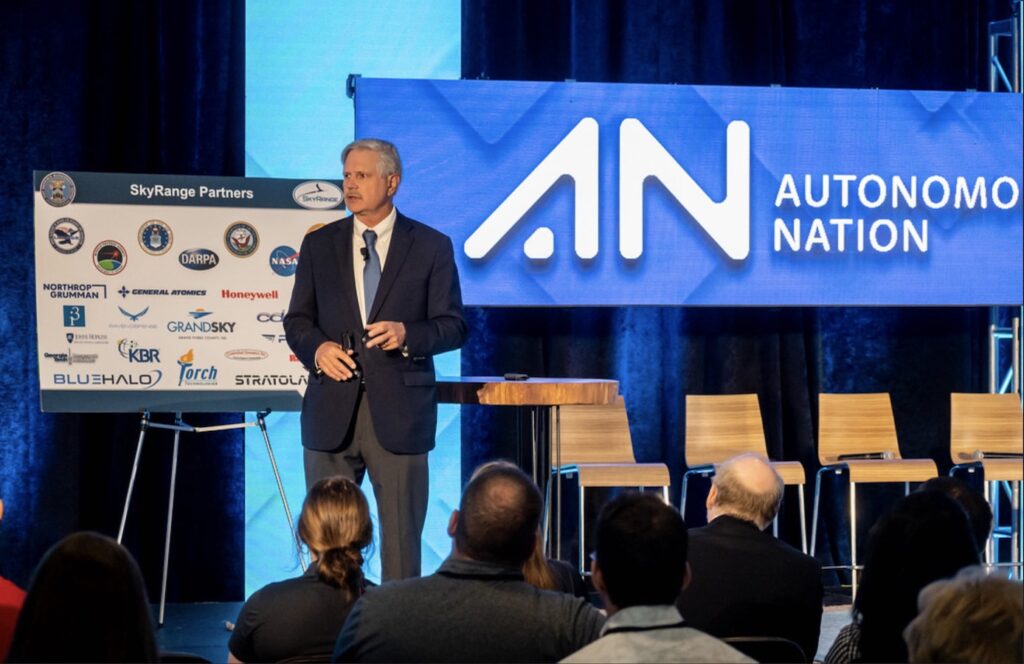 Also speaking at AutonomousNation, a Grand Farm and Emerging Prairie created event, was Senator John Hoeven of North Dakota, who outlined and detailed the infrastructure of North Dakota that is aimed squarely at making the state into a hub of agricultural technology in general, and autonomous aviation in particular.
"Increasing the fraction of Ag that can be called green agriculture is incumbent on everyone in the industry, and not just for altruistic reasons. Green agriculture is profitable agriculture, and sustainable methods can be made profitable through creative application of technology where it can make the most impact. Our particular use case, electric agricultural spray aircraft, are a perfect example of a niche in agriculture that is wide open to adoption of our far more cheaper to operate aircraft. Our selling point to future buyers is not 'please buy our green agriculture product', but rather 'please buy our product that is a direct replacement for what you are already using, and you will enjoy a 50% reduction in operating costs and possibly save your life by switching over to it", added Gene.
Green agriculture is a necessity and an opportunity and will be made into a win-win proposition for all members of the agricultural value chain. The ultimate beneficiary of this change will be society as a whole.
About Gene Avakyan
Gene Avakyan has a uniquely fitting background for co-founding Edison Aerospace. His education includes an Aerospace Engineering degree from UCLA and an MBA from Pepperdine University, and he has spent 10 of his 25 years in the tech industry working with various government agencies, including the City of Los Angeles and other Southern California municipalities. Gene is also currently working with the Federal Aviation Administration on re-architecting the systems responsible for accountability for all physical construction activity at all US civil aviation installations. Gene's further experience includes work with dot-com startups and established giants of the industry in the IT, medical, entertainment, and insurance industries. He has received awards from several government and civil agencies for his work and contribution to their missions and the enterprise systems he has architected and crafted have seen over $9 billion dollars in transactions.
About Edison Aerospace
Edison Aerospace is a Florida and North Dakota registered LLC and a North Dakota Primary Sector company. It is currently headquartered in Miami, FL with a remote presence in Grand Forks, ND, but will base its manufacturing in North Dakota as a better location for high-tech autonomous aviation start-ups.